Have you ever thought of offering your skills and expertise to a multinational company?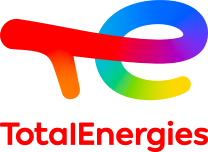 Give your best to better energy and make the commitment with TotalEnergies. With over 500-plus professions in 130 countries, we offer high safety and environmental standards, strong ethical values, an innovation culture and wide-ranging career development. Be part of the global team whose mission is already shared by 105,000 employees : to be a world-class player in the energy transition
Website
http://www.totalenergies.com
Industry
Oil and Gas
Includes members with current employer listed as TotalEnergies, including part-time roles.
Specialties
Oil & Gas - Exploration & Production, Upstream, Refining, Trading, Shipping, Marketing, Energy, Crude Oil, Petroleum, Petrochemicals, Liquified Natural Gas, Renewable Energy, Drilling Engineering, Completion & Intervention Engineering, Geology, Geoscientists, IT, electricity, Storage, Solar energy, Wind energy, and Data Science
Created in 1924 to enable France to play a key role in the great oil and gas adventure, TotalEnergies has always been driven by an authentic pioneering spirit. It has discovered some of the most productive fields in the world. Its refineries have created increasingly sophisticated products and its extensive distribution network has rolled out an ever-expanding range of services.
As for the Company's culture, it has been forged on the ground, underpinned by an unwavering commitment to safety and performance. Throughout its long history, TotalEnergies was to frequently cross paths with two other oil companies, one French – Elf Aquitaine – and the other Belgian – Petrofina. Sometimes competitors, some-times partners, they gradually learned to work together. Their talent lay in being able to combine their strengths against their competitors. Such was the major challenge behind the mergers of 1999. They gave rise to the fourth oil major, a group built on a wealth of expertise and experience. Some 20 years later, Total became TotalEnergies, driven by a powerful ambition: to be a world-class player in the energy transition and to achieve, together with society as a whole, carbon neutrality in all its global activities by 2050.