Swiggy is hiring for the post of Assistant Manager for the year 2023. Here is everything that you need to know about this Swiggy Recruitment!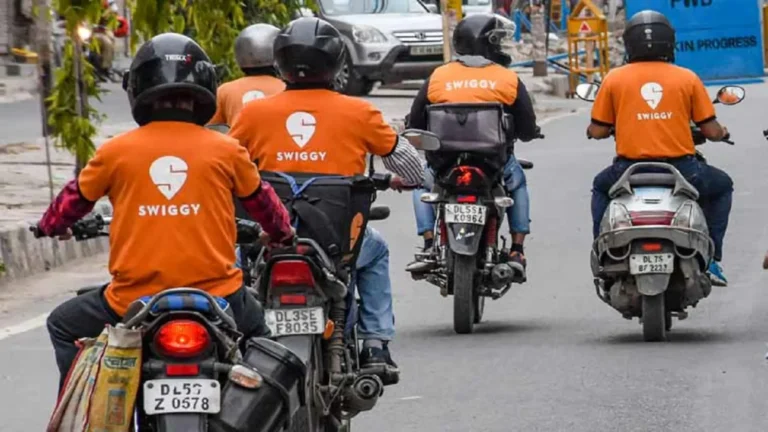 About Swiggy
Swiggy is an on-demand meal delivery service that allows users to order food from any nearby restaurant and have it delivered quickly (much faster than Dominos 50 % of the time). We're a VC-backed firm in its early stages that's developing at breakneck pace.
We are a group of enthusiastic individuals that get up every day to develop something useful in the ecosystem (we are all IIT, BITS, and IIM grads who have worked in top e-commerce businesses, investment banking, and consulting, but we are more interested in the fire in the belly than the pedigree).
Roles & Responsibilities
Monthly preparation and closure of brand recoveries/revenue for grocery business and coordination with GL team for FS closure.
Preparation and finalization of monthly MIS with respect to above items.
Coordination with internal (business & business finance) as well as brands finance teams for getting the inputs, escalations, brand follow ups and other regular activities.
Periodic analysis and reporting of AR and provisioning based on discussions with business & business finance teams.
Assist tax team (direct as well as indirect) in finalization of revenue numbers.
Instructing the team on invoicing for brand recoveries, accounting for the same, payment tracking, credit management, AR ageing, AR reporting and provisioning for end-to-end closure.
Leading the automation for the inputs and implementing software for lead, revenue, and receivables, follow ups and brand coordination management.
Leading the audit (internal as well as statutory), ICFR and management testing of ICFR and due diligence with respect to BDPO (discount) revenue.
Develop and implement the SOP's/controls for various revenue related processes (including reconciliations, receipt tracking etc.) to ensure book closure with utmost accuracy and efficiency as well as bring the activities preceding to data preparation and post accounting under the SOPs/controls.
Eligibility
Have CA qualification and 1-2 years of post-qualification experience in accounting or audit.
Any experience with Big4 audit department or handling AR function of any startup/new company will be added advantages
Be comfortable with data processing tools (like excel) and accounting softwares.
Have ability to multitask based on task prioritization and pay attention to details.
Have excellent problem-solving skills and experience in team management.
Have knowledge of accounting standards, AR related reporting and MIS.
Have excellent communication and presentation skills.
Be well versed in MS excel and ERP system and have exposure in handling large volumes of data. Knowledge of SQL is a plus.
Salary Package
9.5 Lakhs Per Annum CTC (Based on Glassdoor Estimates)
How To Apply For This Job?
To apply for the hiring for Assistant Manager role at Swiggy, click here.