About Company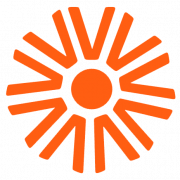 Some general info and background about WTS. WTS Energy is the leading solution supplier in the international Oil, Gas and Renewable Energy industries.
We supply professional personnel and outsource services, like Recruitment and Workforce Management, for projects and operations in all regions across the world. In fact, due to our offices spread around 21 countries, we can provide 24/7 tailored hands-on support wherever you go.
We take pride in partnering with our clients and consultants in professional relationships that are based on trust, high ethical standards and consistent service quality.
This is what we believe in, because in the end it is all about people.
We embrace the UNSDGs and continue to develop our approach to how we can achieve them. The UNSDGs are relevant to WTS Energy's operations around the world to varying degrees and we are already contributing to many of these goals. Since 2018, we've been prioritizing two goals that we feel we can meaningfully contribute to. Our 15 years of experience in providing high-quality jobs to people all over the world enables the organization to have a positive impact on society.
We fully support the Paris Agreement, and its goal in keeping the rise in global temperatures below two degrees Celsius. More info and background about the Paris Agreement can be found under the link specified above. We hope to add significant value in reducing emissions across the energy value chain.
How is that for purposeful, driven work!