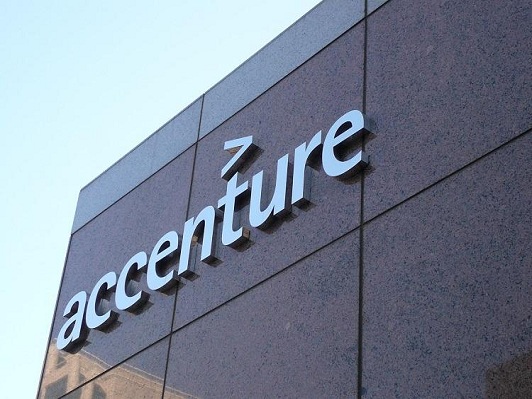 Customer Service New Associate-Query Management
BENGALURU JOB NO. 236424
Job Description
Skill required: Query Management - Customer Service Technology Support
Designation: Customer Service New Associate
Job Location: Bengaluru
Qualifications: Any Graduation
Years of Experience: 0 to 1 years
About Accenture
Accenture is a global professional services company with leading capabilities in digital, cloud and security. Combining unmatched experience and specialized skills across more than 40 industries, we offer Strategy and Consulting, Technology and Operations services, and Accenture Song— all powered by the world's largest network of Advanced Technology and Intelligent Operations centers. Our 699,000 people deliver on the promise of technology and human ingenuity every day, serving clients in more than 120 countries. We embrace the power of change to create value and shared success for our clients, people, shareholders, partners and communities.Visit us at www.accenture.com
What would you do?
You will be aligned with our Customer Support vertical and help us in managing/ resolving customers query, handling escalations and complaints of the dissatisfied customers & giving best resolutions. You will also be responsible for closing the fault and complaints within SLA's. The Query Management team is accountable for the Inbound/Outbound calls and e-mail/chat support to resolve customer issues. This role is aligned to our Customer Service Technology Support team which works on providing technical assistance on the use of specific systems, software and infrastructure and in troubleshooting of technical problems.
What are we looking for?
• Ability to establish strong client relationship
Roles and Responsibilities
• In this role you are required to solve routine problems, largely through precedent and referral to general guidelines
• Your expected interactions are within your own team and direct supervisor
• You will be provided detailed to moderate level of instruction on daily work tasks and detailed instruction on new assignments
• The decisions that you make would impact your own work
• You will be an individual contributor as a part of a team, with a predetermined, focused scope of work
• Please note that this role may require you to work in rotational shift
Qualifications
Any Graduation
Important Notice
Equal Employment Opportunity Statement
All employment decisions shall be made without regard to age, race, creed, color, religion, sex, national origin, ancestry, disability status, veteran status, sexual orientation, gender identity or expression, genetic information, marital status, citizenship status or any other basis as protected by federal, state, or local law.
Job candidates will not be obligated to disclose sealed or expunged records of conviction or arrest as part of the hiring process.
Accenture is committed to providing veteran employment opportunities to our service men and women.
Please read Accenture's Recruiting and Hiring Statement for more information on how we process your data during the Recruiting and Hiring process.
COVID-19 update: The safety and well-being of our candidates, our people and their families continues to be a top priority. Until travel restrictions change, interviews will continue to be conducted virtually.