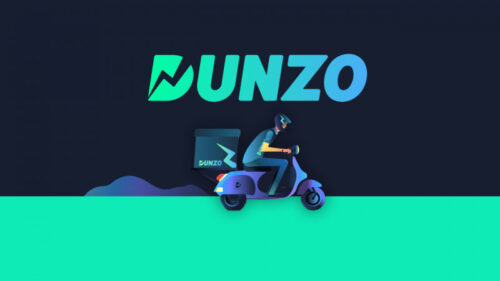 Dunzo for Business (D4B) is for businesses, big and small, to use Dunzo delivery partners to deliver their products to their customers within 45 mins. Restaurants, supermarkets, aggregators, e-commerce companies, Kirana shops, and many more trust Dunzo for Business for their deliveries. Dunzo for Business is operational in 7 cities; Bangalore, Mumbai, Delhi, Hyderabad, Chennai, Pune, and Gurgaon.Dunzo can change the way you move things, how you shop and lets you access your city like never before. We're an app that connects you to the nearest delivery partner who can make purchases, pick up items from any store or restaurant in the city and bring them to you.
It's never easy to make purchases or drop off packages when you get busy with work, get stuck in traffic, or you might even end up forgetting about it completely.
All you need to do is,
Tell us where to go, what needs to be done and when.
What happens next? Sit back, and let us worry about your task-at-hand.
You could say that we are always on the move for you
Hiring since December 2021
About the internship
Selected intern's day-to-day responsibilities include:

1. Understand client needs and offer solutions and support
2. Research potential leads from business directories, web searches, or digital resources
3. Track weekly, monthly, and quarterly performance and sales metrics
4. Build pipelines with channel partners and team members to close sales
5. Establish productive and professional relationships with key personnel in assigned customer accounts
6. Negotiate and close agreements with large customers
7. Monitor and analyze performance metrics and suggest improvements
8. Perform research and identify new potential customers and new market opportunities
9. Work with product, engineering, and design leads to identify product intervention and features required for specific large clients

Skills & requirements:

1. Familiar with the market understanding of the city
2. Excellent verbal and written communication skills
3. Very strong relationship-building skills
Skill(s) required
Earn certifications in these skills
Who can apply
Only those candidates can apply who:
1. are available for full time (in-office) internship
2. can start the internship between 3rd Apr'23 and 8th May'23
3. are available for duration of 3 months
4. have relevant skills and interests
Perks
Certificate
Letter of recommendation
5 days a week